If the idea of having your home feel welcoming, charming, relaxing, and cozy appeals to you or even if you are just looking to have one room feel that way, you will fall in love with the farmhouse décor items we offer at The Barn on Country Club. If you aren't familiar with what is involved with this style, think about what is handy and practical. This is not to say you can't include some sophistication attained by combining a few newer pieces, but the overall look of a farmhouse décor room will be far from delicate. Here are some ways you can achieve this style for your home.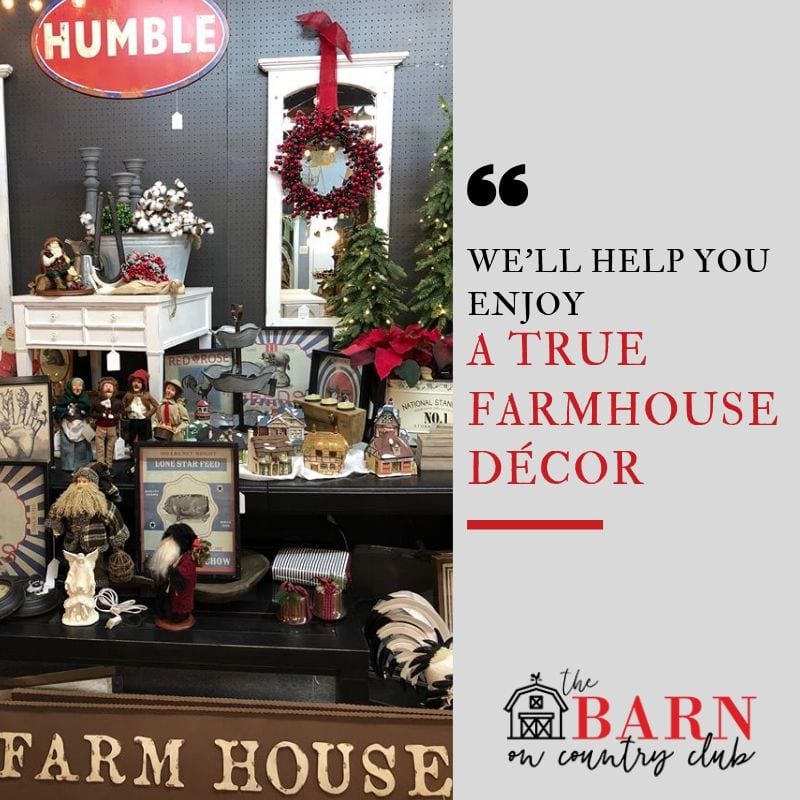 Vintage furniture. Nothing takes you back to the sturdy days of yore like furniture from that period. Solid wood pieces do not just give you the farmhouse décor, but also a result that can hold up to anything. Our in-house designers can help you create a unique piece by painting or adding a finish so that it matches your color scheme and personal style.
Custom farmhouse table and benches. Our own Mark Nyswonger handcrafts farm tables with two benches according to the size and specifications you have in mind. Both beautiful and functional, these are pieces you'll be handing down to future generations.
Avoid commercialized country pieces. It might seem that anything to do with a farm would be perfect for farmhouse décor, but it is better to leave the bowl of wax fruit, cow and rooster print accessories and still-life flower paintings out of it. We'll help you put together the right pieces to give you a farmhouse décor that doesn't look cheesy instead.
Come by and see us to browse our ever-changing selection of farmhouse décor items or put in an order for your custom farmhouse table and benches or repurposed vintage furniture. We're happy to help you get the results you desire, so your Winston-Salem, North Carolina home will have the cozy and inviting look you desire.