Get something stylish and built to last with our antique furniture for sale here at The Barn.
"They don't make them like this anymore!" How often have you heard people say this phrase when looking at antiques? Maybe you have even thought this yourself when pulling out an inherited piece that was given to you by a grandparent. Here at The Barn on Country Club, we love to regularly explore the quality and craftsmanship that went into pieces of furniture built a generation or more ago. These pieces of furniture were built from quality materials and made to be passed down, a far cry from the mass-produced materials we have today which are made to be replaced every few years. If you're looking for antique furniture for sale in the Winston-Salem, North Carolina area, we have what you are searching for here at The Barn on Country Club!
We specialize in beautiful antique furniture you won't find anywhere else.
Looking for antique furniture for sale can be a great way to spend your time. Searching for inventory in a place like The Barn is always an adventure because we are always getting new pieces of antique furniture for sale. We have many pieces that are sure to fit your style and budget needs, everything from farmhouse tables to china cabinets to dressers. No matter what you're looking for, we know there are pieces of antique furniture for sale that would fit right in at your home or office.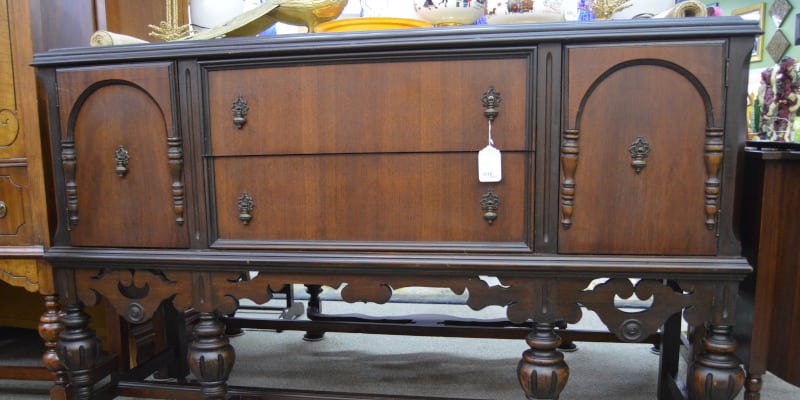 Antique furniture is a great way to add style, quality, and a fun conversation piece to any home or office. If you need help with getting your piece home (antique furniture is sturdy, and therefore usually heavy!), we are happy to help deliver your piece within the Winston-Salem area of our store for a $75 fee. Come check out what we have in store today!