We offer stunning pieces to style your home!
Have you ever walked into a home with bare walls? If you have, you know that it seemed void of personality and boring. Wall décor can pull a space together and create beautiful focal points that will add to the personality of your home. At The Barn on Country Club, we have a wide selection of unique wall décor items in many different design styles. Beyond the expected wall décor, our friendly team can help you look for antique and vintage items that would be perfectly repurposed into gorgeous wall décor.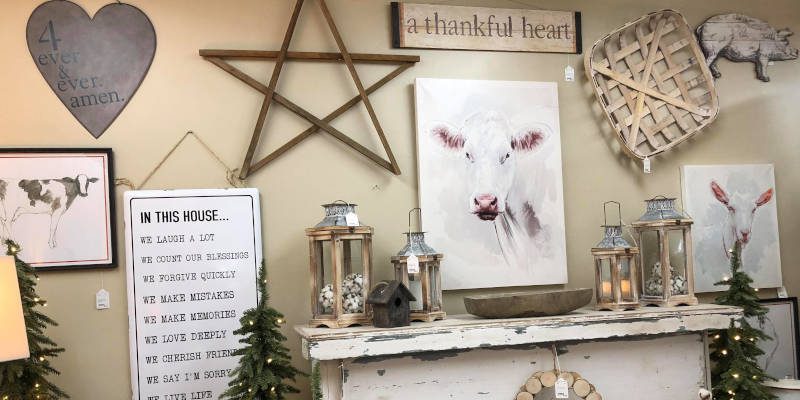 Wall décor serves an important purpose in your home and allows your personal design aesthetic and personality to shine through. No matter what design style you prefer, be it farmhouse, Scandinavian, traditional, vintage, eclectic, custom, or any other number of styles, we have something for everyone!
We'd love to help you find pieces that may be unexpected but work perfectly to pull together the pieces in your space for a more congruent look. Our team also offers custom and repurposed pieces that are one-of-a-kind to really pop in your space. Some of these items would be great conversation starters and may be exactly what you need in your home.
If you are looking for a unique collection of wall décor in Winston-Salem, North Carolina, come visit us to see what we have that suits your home perfectly. From signs and unique lights to antique art and unexpected items repurposed for wall décor, we have something for you! Visit us today to step back in time and peruse all of our antique, vintage, and custom offerings.