Looking for unique memorabilia? Try these tips!
There are a few of us out there who enjoy the hunt. We get a thrill from finding something we know is a unique find and a great deal. We also understand often, the hunt is a gamble– often we end up going home empty-handed. What are we referring to? The hunt for great memorabilia, of course! Here at The Barn on Country Club, we also enjoy the hunt for unique memorabilia to pass along to our like-minded customers. In Winston-Salem, North Carolina, there are a few places where you can go to find great memorabilia items, but also a few things to keep in mind in your search for unique and valuable memorabilia pieces.
The Barn on Country Club is the place to go when you're looking for fun memorabilia.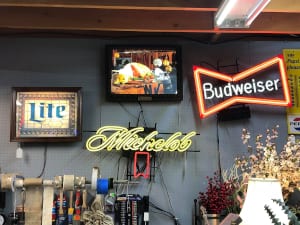 First, you can never have too much information about the items you are considering. A quick internet search can tell you if you're getting a great deal on a piece of memorabilia or if you're being way overcharged. The more you know about the piece you're considering, the better off you'll be during a purchase or if you decide to turn around and sell the piece yourself.
Next, shop early and often. Turnover in the antique and memorabilia business is rather frequent, especially for a great piece. You can always find something special and unique if you go on a frequent basis to your favorite places. Being the first one in the door is a great way to ensure you get the unique items you are looking for!