We offer unique vintage and antique décor for all aesthetics!
Originality in home décor is having a moment, and many people are looking to find unique pieces to curate a stunning aesthetic in their homes. At The Barn on Country Club, we specialize in selling beautiful, unique, custom, and antique décor for your home that cannot be found in local décor stores.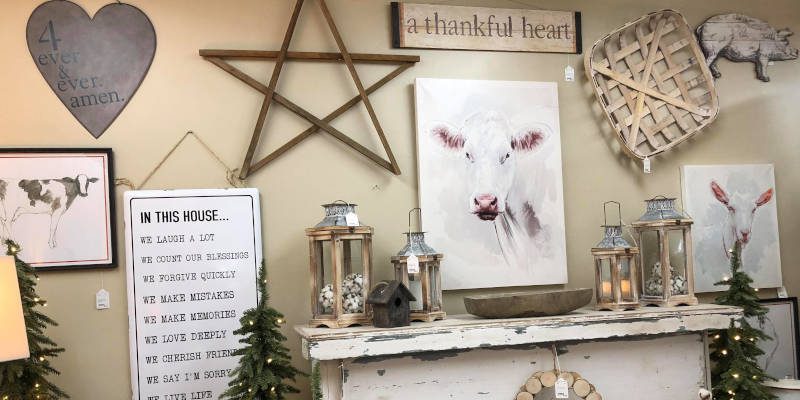 We are located in Winston-Salem, North Carolina and love to collect and sell antiques, gently used furniture, and décor pieces and offer customization and repurposed décor as well. Our eye for style, function, and value is unmatched, and what you may find in other décor stores cannot compare.
Our friendly team is dedicated to helping you peruse our inventory to see what works best for the collection you would like to curate for your home. Whether you have a farmhouse, eclectic, vintage, midcentury, or traditional style, we have something for you! Our team members are creative and can help you envision how beautiful items can be repurposed into stunning home décor pieces that will stand out perfectly in your home.
As with other décor stores, our inventory changes frequently, and as we offer many pieces that are not widely available due to their custom or antique nature, we recommend snagging those pieces that you fall in love with, as they may not be available when you decide to return. We also differ from other décor stores in that we are interested in purchasing antique, vintage, and custom home décor that you may be downsizing or decluttering from your home.
We would love to be able to find another good home for your well-loved items and put them to good use in a home where they will be loved. Visit us to see what treasures you can find to complement your home décor today!