Farmhouse décor is a home styling trend that takes us back to our roots. Rather than simply relying on the new, modern pieces, farmhouse style is a perfect way to display classic, down-home pieces that will make your house feel like a perfect slice of country living.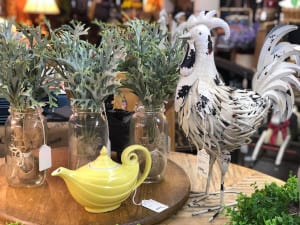 As with any decorating style, it is important to incorporate the style into your own home to let your personality shine. This will ensure that your home decorating style feels authentic to you and your lifestyle rather than a cookie-cutter setup from a home furniture store. This is the beauty of a farmhouse decoration theme: you can blend old and new to get the perfect fit for your home.
Vintage pieces are an important part of a farmhouse style. You should consider using "shabby chic" pieces to get a nice farmhouse feel. For example, you may want to consider using "distressed" pieces of furniture. These pieces have unfinished edges that show personality. The best pieces will be antique or vintage pieces that are a bit worn to show they have been used lovingly.
As you choose pieces for your farmhouse décor, focus on the big pieces first. Pieces like a farmhouse table or a vintage dresser will set the tone for a room. It will then be easier to find smaller collectibles to complete the decoration ensemble.
As you look for farmhouse décor, visit us at The Barn on Country Club! We are always adding new items to our inventory, and we would be happy to help you find the perfect pieces for your home.