Unless you live in an older home with genuine farmhouse style, you likely wish your house had more of a farmhouse-chic vibe. Luckily, all you have to do to incorporate farmhouse decor into your home is to start with a few easy decorating ideas.:
Don't be afraid to add shiplap! It's generally pretty easy to add shiplap to an accent wall, and the best part is it is inexpensive.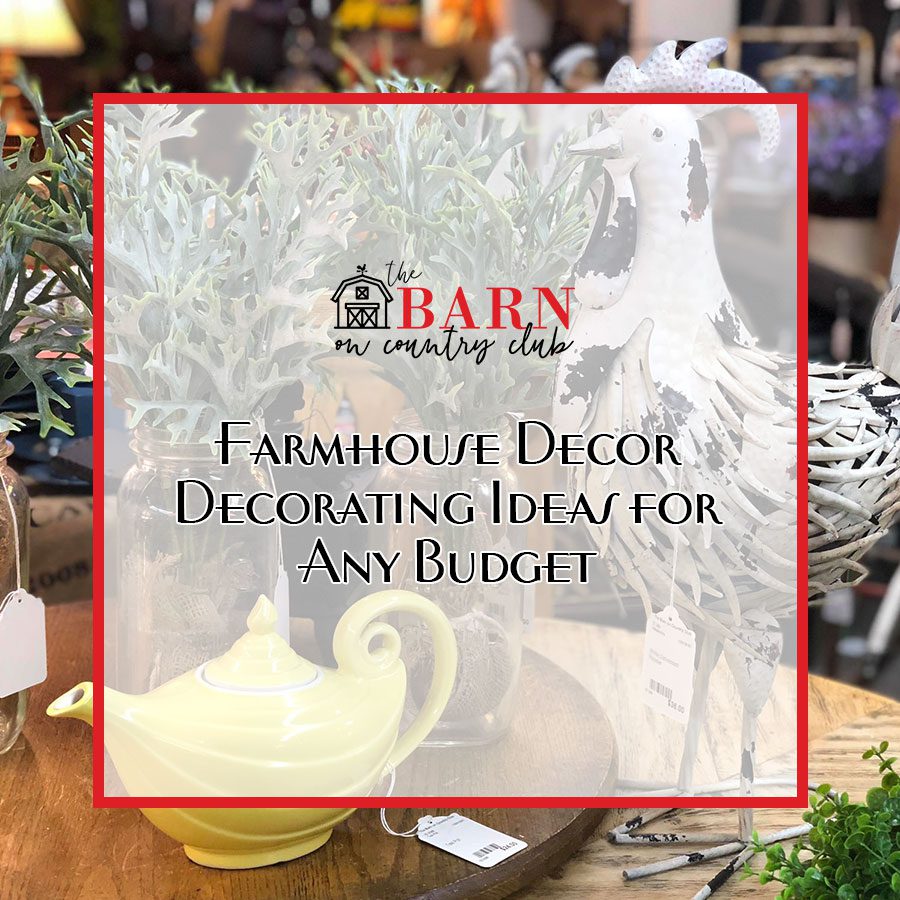 Add molding to your windows. Nothing gives your home character quite like thick casings around your windows. Like shiplap, it's amazing what some lumber and a few hours of your time can do to give your home that modern farmhouse feel.
Repurpose old items in new ways. Restoring vintage items and using them in different ways throughout your home is a great way to add some quirk to your home while also capitalizing on that farmhouse feel.
Some farmhouse decor items that can be used multiple ways in your home include old washtubs, large wooden spools, old bed frames, chalkboards, metal nesting boxes, and anything with burlap. How you use these items is up to you, but if you get creative, you can turn your home into a modern farmhouse easily.
If you want access to a great selection of farmhouse decor on a budget, come and visit us at The Barn on Country Club! We constantly update our collection of antiques and rare pieces, so you never know what kind of treasures you'll find at our store.