There's nothing better than finding the perfect antique to add to your collection! Here at The Barn on Country Club, we carry a wide range of collectibles and antiques and can even offer advice on how to further or start your collection. If you're new to the world of antiquing, here are some antiques you may want to look for: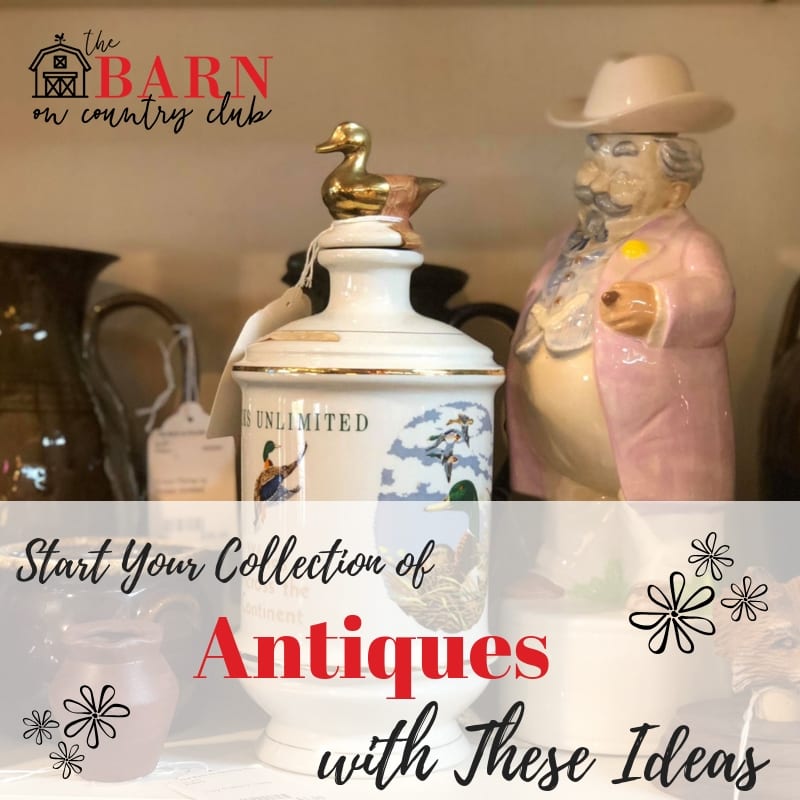 Cutting boards—Why cutting boards? After all, aren't they just a basic household item everyone has? Cutting boards can be a unique item to collect because they are plentiful and not something everyone looks for.
Vintage oil portraits – Oil portraits from the past few decades are beautiful and often overlooked as a viable collector's item. Next time you're out antiquing, look for vintage oil portraits, and see if you can find a picture you fall in love with.
Cake plates – Whenever you start looking at antiques, you're sure to find a good cake plate somewhere. Not only are cake plates fun and whimsical, but they're a great place to start your antique collection.
Typewriters – A reminder of a bygone era, typewriters can be found in many antique shops. Typewriters are a fun item to collect because they can be displayed easily.
Vintage plates – Adorned with flowers, small birds, vines, and almost anything you can think of, vintage plates can be found in all sizes, colors, and styles. Display them decoratively on a wall, in a china cabinet, or even incorporate them into your collection for daily use.