Here at The Barn on Country Club, we love showcasing unique antique collectibles in our store. We're also always on the lookout for great new pieces to sell to our customers and love antiquing just as much as many of our clients. Here are a few reasons why we love collectibles and why we think you should, too:
Restoration—Many collectibles are beautiful as-is, but with a little bit of work, others turn into beautiful pieces. If you enjoy restoring different furniture pieces and other antiques, we have plenty of options to pick from.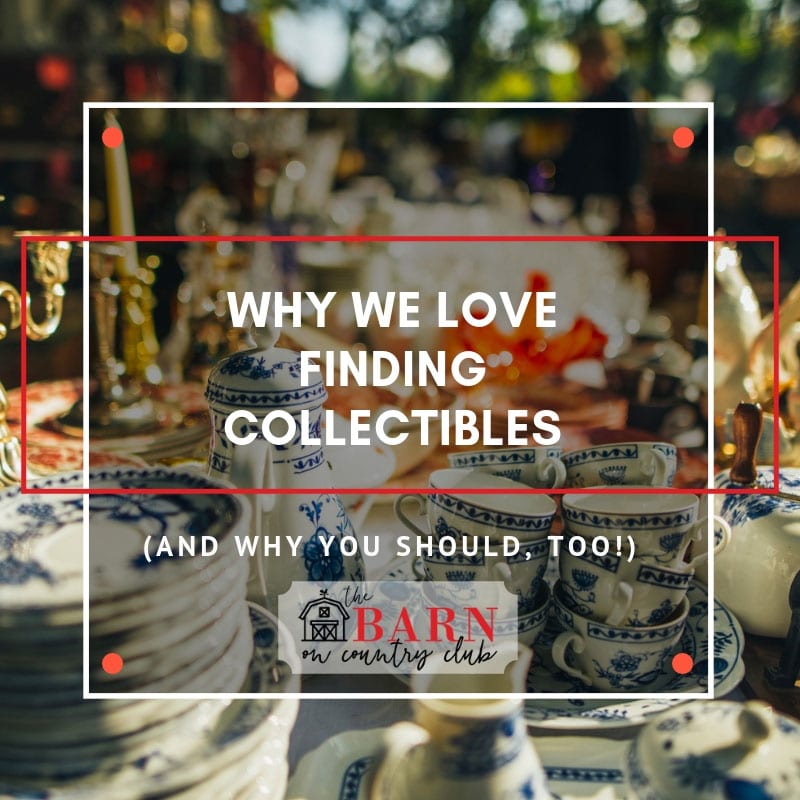 Find missing collection items – Do you collect antique frames, vases, cake platters, or other unique pieces? At our store, you can find pieces to fill gaps in your collection and even discover new pieces you may want to collect.
The thrill of the chase—Searching for specific collectors' items or rare antiques can be thrilling. We enjoy this chase just as much as many of our customers and want you to get in on the excitement, too.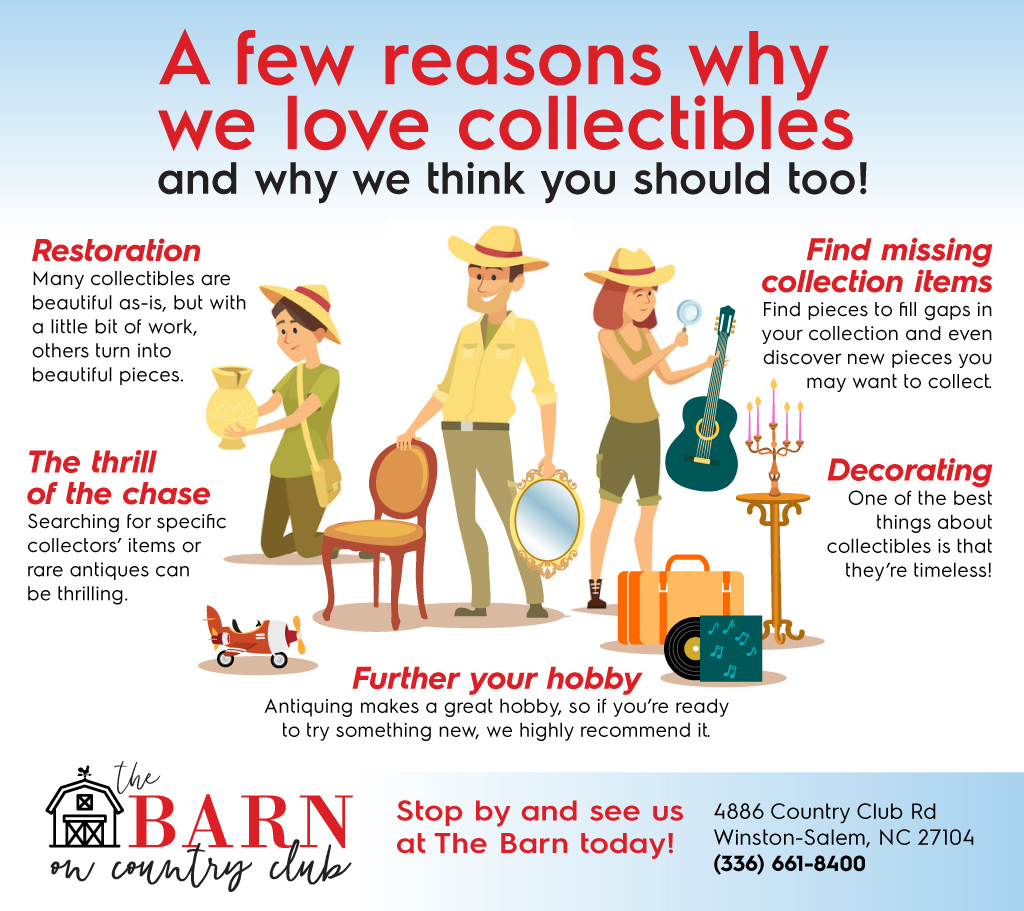 Decorating—One of the best things about collectibles is that they're timeless. If you're ready to outfit your home in one-of-a-kind pieces and furniture, you'll find everything you want, and then some, at our store.
Further your hobby – Antiquing makes a great hobby, so if you're ready to try something new, we highly recommend it.
Stop by and see us at The Barn today! We're ready to help you find great collectibles that complete your collection.