There are many different kinds of things people collect. Some enjoy collecting sports memorabilia and others enjoy collecting antiques. No matter what you collect, there are usually many reasons why you collect. The main reason people collect items is because they simply enjoy them. Some other reasons we highly recommend collecting collectibles are:
1.  Restoring – One reason for purchasing collectibles is to restore them to their original beauty. Whether you are wanting to restore them to sell or to keep on your shelf, restoring antiques can be a fun and rewarding reason to purchase collectibles.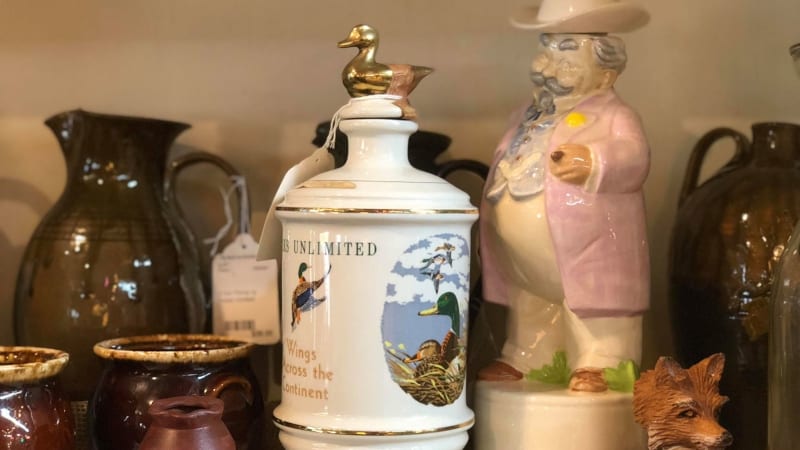 2.  Sentimental – Many people have sentimental reasons for purchasing collectibles. It may be that your grandma had a similar table or your father collected the same collectibles.
3.  The Hunt – Many people enjoy the process of searching for hard-to-find collectibles. They enjoy frequenting antique shops to search for their favorite collectibles.
4.  Style – There are many people who enjoy decorating in an antique style. It may just be for that single vintage piece of furniture or for that perfect sign for the man cave. Whether you are looking for that one piece of furniture or you have hundreds of antiques, many people really enjoy the look and feel of an antique style.
5.  Hobby – Many people truly enjoy antique shopping for collectibles as a hobby. Some just enjoy browsing/window shopping; others enjoy purchasing items to add to their collections.
No matter your reasons for purchasing collectibles, we have a wide selection of items to choose from here at The Barn on Country Club. Stop by today to find that perfect collectible for your home, collection, or business.