Those who love vinyl records can attest to the unique and classic sound quality, nostalgia, experience and value they bring with ownership.  If you are like most owners of vinyl records, you want to protect your investment.  Below, we will review the basics on how to care for and store vinyl records.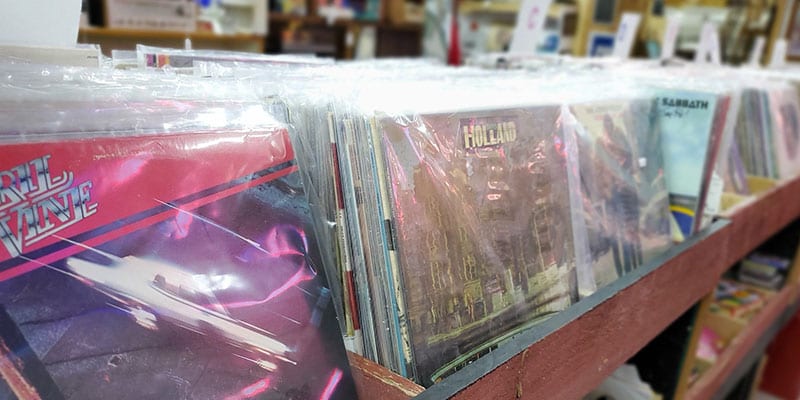 This probably goes without saying, but always store your vinyl records in a dry and clean place.  We recommend not underneath a window or somewhere water leakage may be an issue.  We would also recommend storing out of reach of young children and/or pets.  Do not store your vinyl records horizontally, as this increases the likelihood of the vinyl warping.  There are a variety of storage options designed specifically for vinyl records, so if you can afford it and have the space, we recommend investing in one.
You can clean vinyl records with a specialized brush before and after each use.  For a deeper clean, you can purchase specialized cleaning solutions and a micro-fiber cloth.  If you have a large collection, you may want to consider purchasing a record cleaning machine (we know what you are thinking and yes, that is a real thing).
If you are located in the Winston-Salem, North Carolina area and are a lover of vinyl record, you will love our store here at The Barn on Country Club.  Our large selection of records keeps local vinyl lovers coming back again and again to find their favorites.  Stop by or give us a call today!