One of the most popular reasons to visit any antique store, including The Barn on Country Club, is to find unique items that will set your home décor apart from repetitive trends. We offer an extensive selection of furniture and accessories to let you find the perfect element to complete your design or give it the offbeat flourish that you're looking for. Of course, many people would like to give their home décor some personal flair, but not everyone has an idea of how to achieve that sense of whimsy or quirkiness. In this article, we'll go over three elements that can help you break free of traditional molds.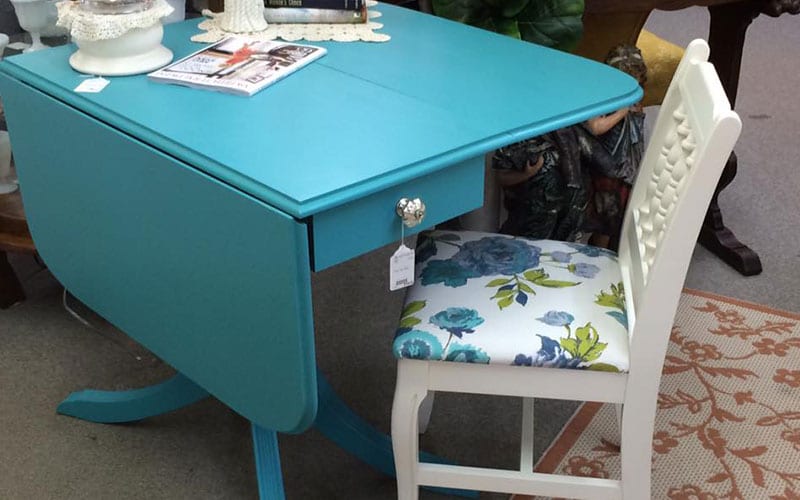 Mismatched Dining Chairs- One simple way to breathe some creative life into your home décor is to include elements that do not match, and one of the most effective ways to do this is to mix up your dining room chairs. Mismatched dining chairs create a more casual, inviting atmosphere, and give you the chance to experiment with a variety of colors, patterns, and styles.
Fun Bookshelves- Fancy bookshelves tend to make a space feel more serious and somber. If you want to mix up your home décor, you can give your bookshelves a makeover: paint the backs to provide a pop of color, mix up your shelving order to create visual interest, or add some quirky accessories. You can find great accessories for this purpose, as well as vintage bookshelves that may be interesting enough on their own.
Vintage Signage- Another way to make your home décor distinct is to include typographic elements such as vintage signage. Antique signs are a great way to give your space some old-school charm without making it stuffy, and they also offer opportunities for humor or wordplay. If you are interested in incorporating this element into your décor, stop by our store at The Barn on Country Club to check out our selection.