Nothing quite makes a statement like painted furniture. A bold-colored dresser or sideboard, especially when you contrast it with the white-on-white-on-white style of decorating that is becoming popular these days, can be a welcome change of pace. Once you own a piece of furniture, you can alter it and make it any color you'd like, although the process can be daunting to some people. When it comes to the preparation process, don't be afraid– just follow these tips!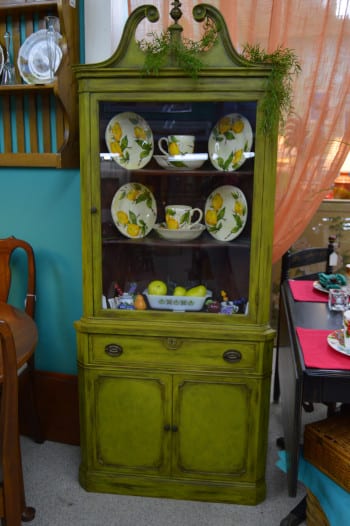 First, gather your equipment. The type of furniture piece and paint you'll be using will dictate the equipment you'll need, so you'll need to customize the steps to your project. Some paints call for stripping and priming the piece while others can be painted directly over a stain or varnish. Decide if you want to brush or roll your paint. You'll also need to determine how to handle any intricate detail work or corners, both in terms of stripping off varnish and painting.
Next, determine your color. Painted furniture can be fun, standard, dark and edgy, or even incorporated with stained portions for a refreshed look. The sky is the limit when it comes to color, but choose wisely because a sample can look very different from a finished piece. Internet searches can help you narrow your color choices.
Finally, prepare your area for painting and get it done! Old clothes, plastic sheets or large pieces of cardboard all work great for painting spaces. Furthermore, remember to let each layer dry completely before adding another.
If you follow these steps, you'll have your furniture piece ready to become a painted furniture statement piece in no time.