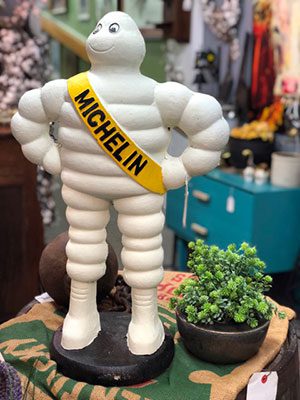 Here at The Barn on Country Club, we specialize in memorabilia of all kinds, but one of our most popular categories is film memorabilia. This popularity is hardly surprising, as everyone has at least a handful of movies they love, even if they are not cinema buffs. Whether you are looking for items from just one movie or you want to start a broader collection, here are a few tips on how to get started on collecting film memorabilia.
Create a Budget for Your Collection- Compared to many other types of collectibles, movie memorabilia items can be much more expensive, especially for things like props and costumes. Because of this, we recommend that you come up with a budget for how much you are prepared to spend on your new hobby before you start looking for sellers.
Vet Potential Sellers- Before you buy any movie memorabilia, you should always take the time to research the seller and make sure the items they sell are verifiably authentic. There are a lot of sellers out there whose merchandise is not legitimate, so take the time to make sure you are dealing with reputable people.
Research Storage- A third thing you should do as you get started with movie memorabilia connecting is research storage methods and containers. You will need somewhere to put your new pieces that will both show them off and protect them from damage, so it's important to familiarize yourself with the best storage methods ahead of time.