What is country chic? It's the style that's laid back and traditional with a classic down-home feel. It's a farmhouse table and an antique desk. It's vinyl records playing classic tunes. Country chic is a classic, rustic piece that you give your own, modern twist! Curious to see what we mean? Come visit The Barn on Country Club.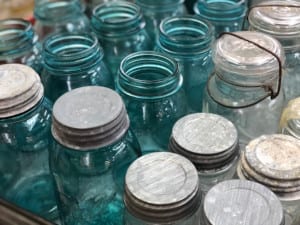 If you come visit the shop, we can help you find the perfect country chic items for your home. Every person's home and style is unique, so we get one-of a kind pieces to add to our inventory. Whether you are looking for vintage collectibles or a custom-made farm table, we are able to provide all these options.
Here are our pro tips to help you find the perfect piece to add to your home:
Does it speak to you? If you find something catches your eye right away, it may be the new pop of interest you are looking for in a home display. If you can't stop thinking about it, take it home!
Is it a classic piece? Classic pieces stand the test of time. We provide beautiful, real-wood furniture that fits the bill when it comes to quality.
Does it fit with your style? If you can't walk away, it's a piece for you. If you buy things that you love, they will always coordinate together.
We invite you to come down to The Barn and take a look at our inventory of country chic items for your home.