At The Barn on Country Club, our buyers curate a huge variety of items to help you have the best selection of unique pieces for your home. We also have a custom furniture department. We can make custom tables and farmhouse benches for you and help you update old pieces with a new coat of paint.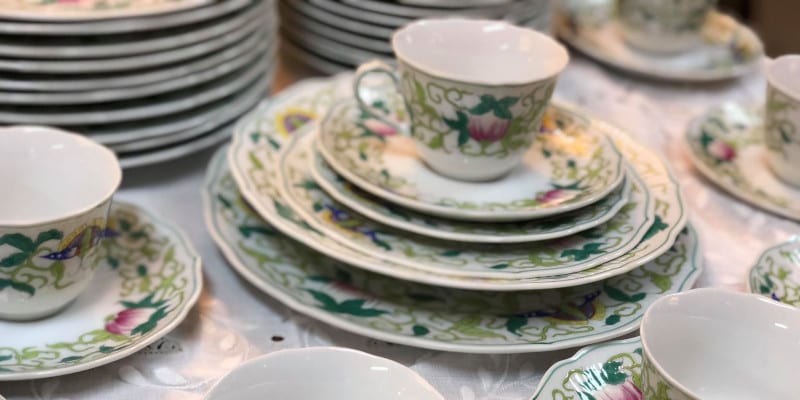 Farmhouse tables and benches are trending right now, but they have always been a classic piece of country-chic furniture. If you are considering purchasing a farmhouse bench or table, you should take a look at custom-made options. This will ensure you find the right fit for your style at home.
The farmhouse look is rustic and relies on the wood to create a beautiful, unique statement in a room. Here, "imperfections" of the natural wood are part of the beauty. We use high-quality materials to ensure a beautiful, functional farmhouse bench or table.
With this in mind, you will want to decorate in a way that allows the table to shine. Don't hide it under a table cloth! Rather, let the table speak for itself. You can add pops of color with a fun centerpiece. Or, add a colorful hutch to lend a modern twist to the classic country look. We love bright blues and yellows to bring a little brightness into a room.
Another great idea is to have a hutch or curio cabinet to display china dishes. If you have heirloom china or simply buy some of your own, it can be a beautiful display piece to complement a farm table and farmhouse benches.
The possibilities are endless! Come visit us at The Barn for inspiration!