Nothing makes a statement in a kitchen or dining area like your table. A table sets the tone for the room and can be a great statement piece. Farmhouse tables are a look we particularly love. They are functional as well as beautiful. They make a statement without fuss, giving every room a country-chic feel.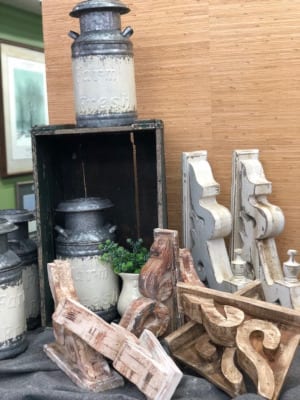 When it comes to your dining table, you do not have to settle for second best. We offer custom-made farmhouse tables at The Barn on Country Club made by Mark Nyswonger. Mark provides top-of-the line materials and excellent craftsmanship to produce the best custom farmhouse tables in the area. You are able to provide specifications so that he can design the perfect table for your space.
As you consider options for your custom farmhouse tables, here are a few things to keep in mind:
Space: How big is the room where the table will sit? How much space can it occupy? Will you be able to fit the table through the door? These are all important questions to ask to ensure you get the right size table for your home
Seating: How many people will be using the table? Will you have farmhouse benches to match the table (we can make those for you!)? Or, will you use another seating solution? This is an important part of your custom order.
Style: What kind of style do you like? Custom farmhouse tables offer a country-chic design. Look at images of farmhouse table decorating, and come visit us to discuss how you can best decorate with a farmhouse table.

As you consider these questions, visit us at The Barn! We would be happy to help you make decisions about home décor options that will work well in your home.