If you love country chic décor, you may be hoping to find a place in Winston-Salem, North Carolina where you can browse for the casual and vintage items you need to accomplish your goals. You'll find everything from antique and gently used vintage furniture to collectibles and repurposed furniture here at The Barn on Country Club.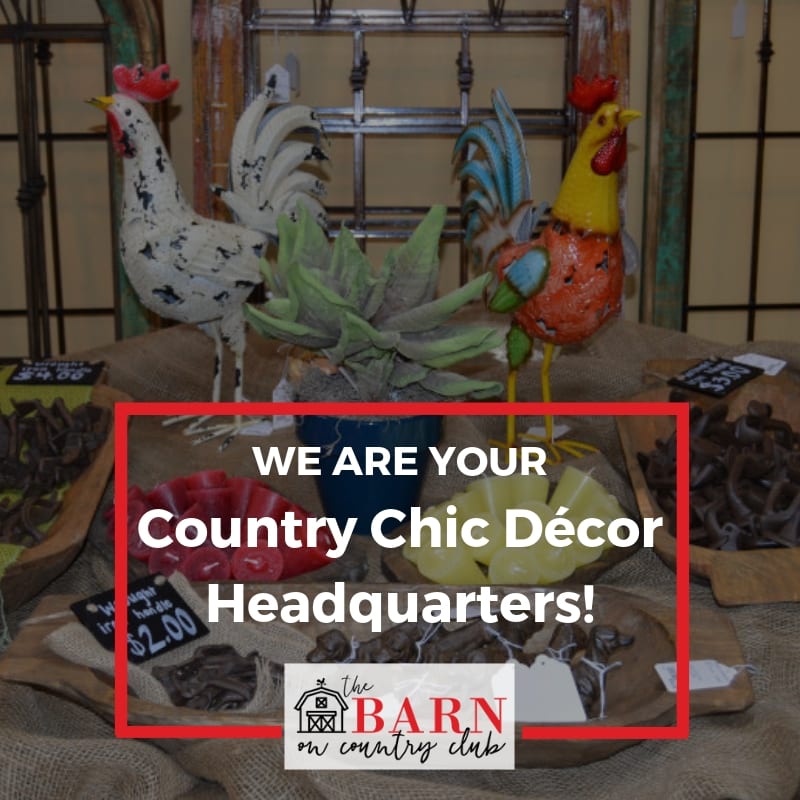 One of the best things about going with country chic décor is the ability to mix and match 'til your heart's content. Anything goes, making it fun to browse our store on a regular basis to get that additional piece that completes a room or an area. We spend quite a bit of time scouring the area and beyond to find the ideal pieces to add to our inventory. We are also willing to keep our eyes open for something specific you may want, so you won't have to take the time to look all over.
In addition to the used items we offer in our store, we also offer custom, hand-painted furniture and custom, hand-made wooden farm tables that go great with country chic décor. We also have customized repurposed furniture. Because our inventory changes, it is a great idea to stop by often to see if we've procured something new that will look great in your home or business.
You will find a diverse collection of items, including old neon signs, lighting, vinyl records, china place settings and pieces, glassware, distressed furniture, wall décor, antiques, and much more. Stop by and see for yourself why everyone loves The Barn!