Think about the last time you went into a bar or restaurant that made you feel like you had just come alive. Now envision what you saw around you. There is a good chance that you saw several neon bar signs that made everything look more exciting and fun. You can create that same experience in your man cave or other entertainment area with the selection of neon bar signs you'll find here at The Barn on Country Club.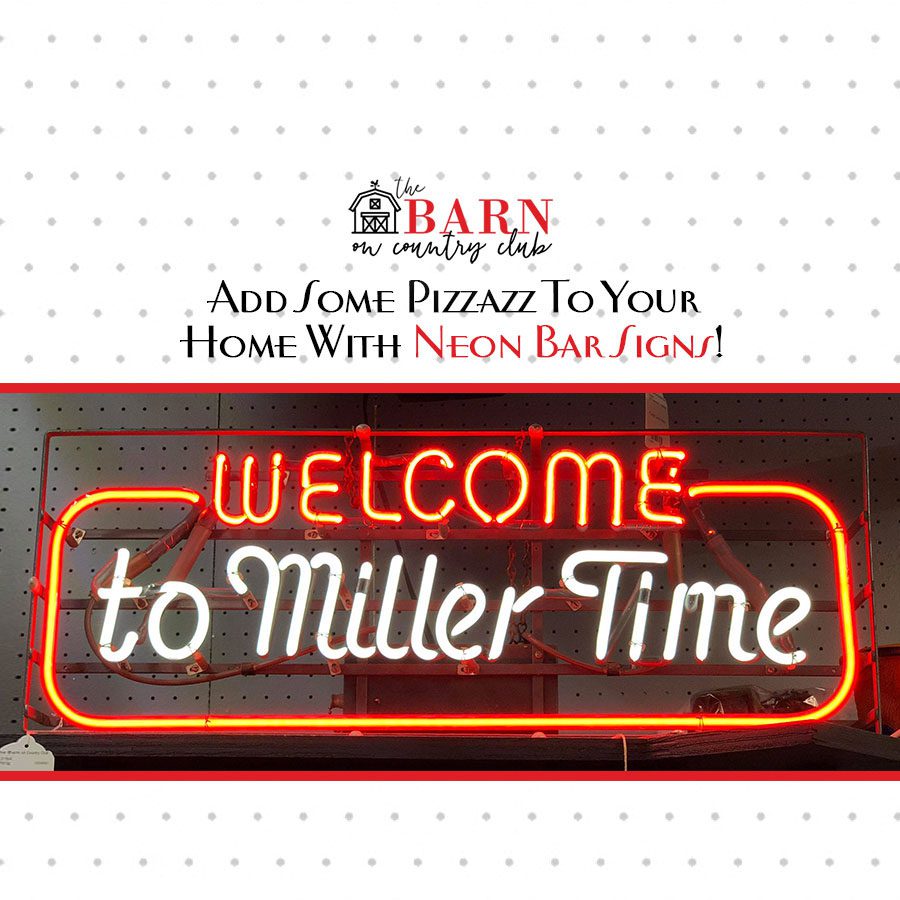 Our buyers scour the Winston-Salem, North Carolina area to find the best selection of neon bar signs to add to our inventory. You'll find signs that denote a beverage or product, as well as the occasional custom one for a business. We also have unlit signage that can further complete the inviting and entertaining appeal you desire. Your friends will love hanging out in such a fun environment. Add the beverages and some food, and you have an instant party!
Because we are not a consignment store, we can offer you the best selection of neon bar signs and other décor items at the lowest prices. You'll find the pieces you want that are budget-friendly, too. We also offer convenient delivery services within a 10-mile radius, so if you choose larger signs and need help, don't hesitate to ask.
We welcome you to stop by and peruse our selection of neon bar signs. If you don't find what you are looking for, don't hesitate to let us know what you want, and we'll do our best to locate it for you or let you know should we come across it during our travels.