Vinyl records are a classic collector's item. There is just something about the individuality of holding a piece of history in your hands! Many vinyl record enthusiasts insist that the way vinyl sounds can't be beat by any of today's modern methods. While you might love collecting important and valuable vinyl records, what do you do with the leftovers? The ones that you have duplicates of or the ones that are just collecting dust on your shelves? We have come up with a few ideas that can make your vinyl records as unique as the sounds they project!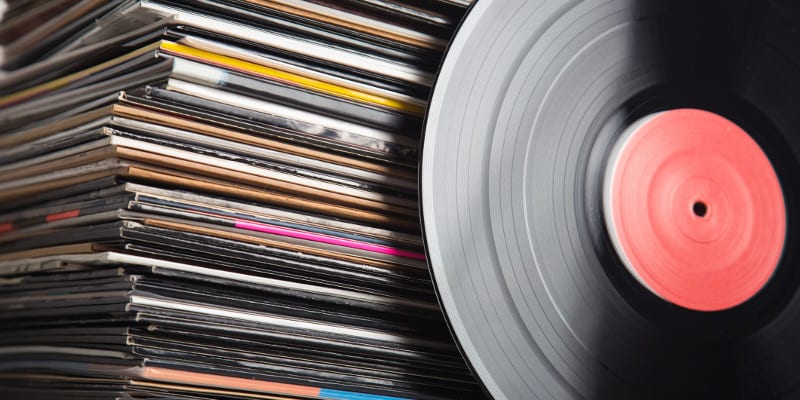 1.  Sculptures. Vinyl records can become quite pliable when heated. This means that you can bend and shape them into a nearly endless stream of possible shapes. A simple internet search can get your creative juices flowing!
2.  Wall hangings. If you don't want to mess with heating and manipulation of vinyl, try a wall hanging. Vinyl makes a great base for laser carvings of anything your heart desires. If you don't want to cut into the vinyl, you can try your hand at painting something you enjoy while using the vinyl records as a canvas.

3.  Jewelry. By using small portions of vinyl records, you can heat and bend and mold everything from bangles to earrings to beads for a statement necklace. The only limit is your imagination!
4.  Clocks. Even a crafting novice can successfully make a clock from a vinyl record. A clock-making kit from any craft store will provide you with the minute/hour hands in addition to a battery to run it. Pop them into a vinyl record, set the time, and you're good to go!
When you are looking for vinyl records, whether to collect or to craft with, The Barn on Country Club has an excellent selection just for you! Stop by today!