We are an authorized Retailer for the ReThunk Junk by Laura Furniture and Cabinet paint line. We have everything for your painting needs, from paint brushes to the paint itself! If you have any questions about the paint, Renee and her talented Staff are here to answer questions!
No Sanding! No Priming! No Waxing! #

BreakTheChalkHabit
Their 5 step process to painting your furniture is easier than ever!
1 ~ PREP : Clean your piece (They have a prep spray that we stand 100% by)
2 ~ PAINT : Yes, you don't have to do anything else before. No sanding or priming!
3 ~ DISTRESS : Take a sander or sanding block and knock off some of the paint for the look you're going for!
4 ~ GLAZE : Use RTJ by Laura Glazes to customize your own! (*Optional Step)
5 ~ SEAL : Brush on their Tuff Top or Clear Sealer to protect your surface after it has been painted. (We recommend sealing your furniture and allowing a 30-day Cure Time before heavy use – One Week for light use)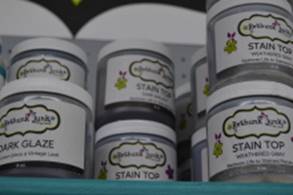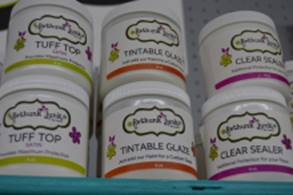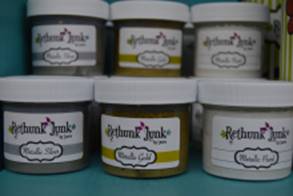 ReThunk Junk by Laura has so many different products for you to choose from!
The colors to choose from are:
There are also Limited Edition colors that change seasonally, feel free to drop on in to see what they are!